Hotel des Mille Collines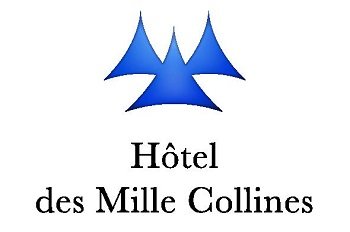 Location & Contact Details

Address:


2KN 6th Ave , Kigali Rwanda,, Kigali-City, Nyarugenge, Kiyovu


Contact:
Reception
Phone:
+250788192530
+250788192000
Email:

info@millecollines.rw

Web:
https://www.millecollines.rw
AWARDS
Golden Circle of Appreciation by
PRIVATE SECTOR FEDERATION 2016
Best Service Provider 2013
by SERVICEMAG
AFRICA AWARD 1981
Description
Welcome to Hotel des Mille Collines
The legacy of hospitality in Rwanda for more than 40 years
Inspired by Rwanda's unforgettable geographical terrain, the hotel derives its name from its motherland known as the "land of a thousand hills." Inaugurated in 1973 as the premier grand hotel of the country and becoming a shelter to, a light of hope in the darkness for a terrified crowd of up to 2,000 people who were saved by the hotel opening its doors in 1994 during the Genocide against the Tutsi;
Hôtel des Mille Collines is surely the most famous hotel in Rwanda.
Located in the central business district, the hotel allows you to enjoy the breathtaking views over the hills of Kigali while indulging in culinary delights from casual to fine dining, international cuisine to local signature dishes! The hotel has also for long been known to promote local artists as well as the Rwandan Culture and produce. This is evident through the display of local art around the hotel which not only beautifies it but generates income for the local artists as the art pieces are sold; A 'Cultural Night' is held every Friday, dedicated to give its guests a taste of the Rwandan culture through live performances of song and dance; and the hotel uses 90% of local produce!
Facilities
Massage Gazebo
Concierge Service
Night Tours Service
Getting There
Located in the heart of the central business district and just a 20-minutes' drive from Kigali International Airport.
2KN 6th Ave, Kigali Rwanda